Four Corners
The Four Corners is built for the adventure rider looking to explore deep off of the beaten path, sleep outdoors, and be ready for whatever pavement, dirt road, or light singletrack is around the next corner. The heads-up bar position and generous braze-ons that make it possible to live on the bike for days at a time are equally at home on the daily commute.
Gravel/Beyond Road
The Four Corners series is perfectly suited
to today's commute and tomorrow's touring adventures. The butted 4130 CrMo steel frame and fork are designed to handle fully loaded touring, with up to six bottle mounts, rack and fender eyelets, lowrider fork mounts, generous tire clearance and disc brakes to bring it all to a stop. Four Corners geometry is based on biometric fit data, and we offer five different frame sizes with size proportionate 650B or 700C wheels to properly fit riders between 4'11" – 6'4". The bars are set high for all-day comfort and heads-up visibility in traffic, with mountain steering geometry capable of taking you down whatever path your destination requires. Carry a laptop and change of clothes during the week, a tent and camp stove come Saturday morning. Get to work, and get out of town.
Description:

Wheel Size : 700C, Drop Bar | CroMo/Steel

Price:

£1,125.00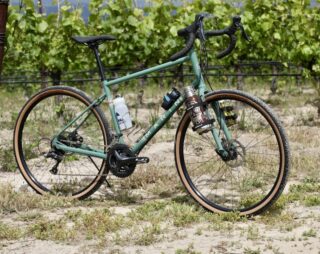 FIVE FRAME SIZES
The Four Corners is available in five frame sizes to fit riders 4'11 to 6'4" without compromise. For proper fit and bike handling sizes XS and S use 650B wheels, sizes M, L, and XL use 700C.
BOTTLE / GEAR MOUNTS
Fork leg bottle or accessory cage mounts on the base Four Corners, along with traditional front triangle bottle mounts (three on sizes M-XL, two on XS-S) provide up to six bottle cage mounts total.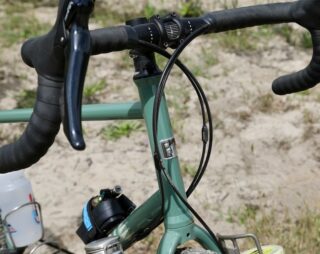 TALL HEADTUBES
The Four Corners is built around a tall headtube, allowing for more frame carrying capacity (larger bags), great rider visibility for taking in the sights, as well as the ability to utilize the multiple positions on the drop bars for all-day comfort.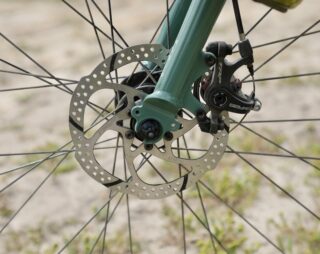 DISC BRAKES
Disc brakes provide smooth, controlled stopping in all conditions with minimal maintenance.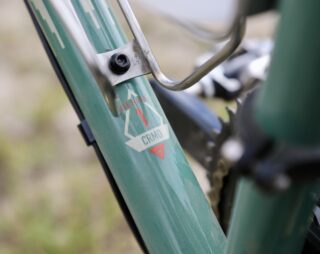 The Four Corners uses butted and formed Series 1 4130 CrMo frames specially tuned for loaded touring with upright geometry for comfortable and efficient all-day rides.
Learn More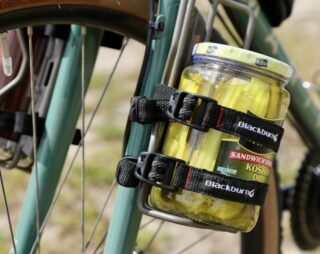 PICKLE PACKING TECHNOLOGY
The Four Corners is your choice in bicycle if you plan on packing a punchy pickle pick-me-up. But seriously, the fork legs on the Four Corners has gear mounts so that you can add additional bottle or "anything" cages, or front carriers.
*pickles and Blackburn Outpost cargo cage sold separately