Lombard
Tough, fast rigs for urban riding, the Lombard can take you to work day in and day out to your get you to your destination, and take abuse without blinking. Bulit-in reflectivity keeps you visible from all directions, and thanks to the durable components and higher-volume tires, you can treat the city like a playground.
Transit/Urban
It's the years slugging it out in the city that have made the Lombard such a capable beast in the dirt. The same large 700x40mm tires that eat up the potholes also smooth out the washboard, and the same butted aluminum frame that's just as ready to sprint to the next stoplight as it is to crest a peak on the distant fireroad. The consistent and all-weather power of the disc brakes and reliable shifting components are ready for daily use on or off the tarmac, while the cables and housings are run internally to allow the reflective frame graphics to keep you visible to motorists for evening and early morning excursions. Whether commuting daily in the city, or spinning for hours in the country, the Lombard is steadfast and excited to be your companion for all of it.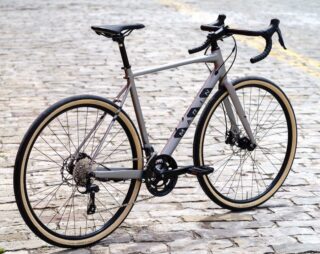 The Lombard 2 features a Series 3 aluminum frame and
carbon fork with thru-axles while the Lombard 1 featres
a Series 2 aluminum frame and aluminum fork. Both
models have internal cable routing and reflective frame
graphics.
Learn More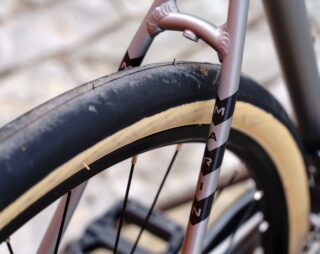 LARGE VOLUME COMMUTING TIRES
The Lombard features 700Cx40mm tires with puncture
protection, with clearance for up to 700Cx45mm tires,
that provide excellent traction and comfort across
mltiple surfaces while remaining fast and efficient.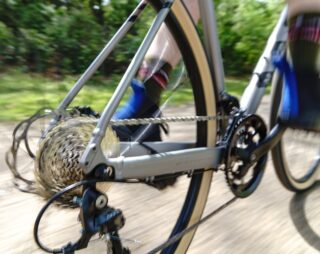 WIDE-RANGE DRIVETRAINS
18 and 20-speed wide-range Shimano drivetrains are
geared low enough to haul gear and conquer steep
climbs, and high enough to set personal speed records.
DISC BRAKES
The hydraulic disc brakes on Lombard 2 and mechanical
disc brakes on Lombard 1 keep the bike in control,
providing stopping power through any conditions and
requiring minimal maintenance to throughout the
season.