Alcatraz
Designed from the ground up to take on the skies. With Matt Jones' expert insight, we made the Marin Alcatraz to be the very finest dirt jump, slopestyle, pump track and freestyle mountain bike you'll ever boost.
Dirt Jump
The Alcatraz was designed from the ground up to be the best dirt jump and slopestyle bike you have ever ridden. We worked hand- in-hand with Matt Jones to define the exact needs of a modern dirt jump frame, and are proud to release the complete Alcatraz into the world. The 6061 Series 3 aluminum alloy frame is stiff and overbuilt for abuse, with a tapered headtube and 135x10mm horizontal drop outs. Available solely as a complete bike, so there is less time between you and throwing big whips and flips.
Description:

Wheel Size : 26", Hardtail | Aluminum

Price:

£495.00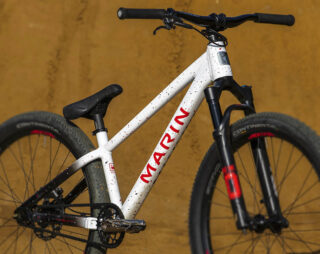 The Alcatraz features a 6061 Series 3 alloy frame, with a burly double butted tubesets for the best ride quality and stiffness, tapered headtubes for maximum strength on big jumps, and horizontal drop out with slotted IS disc brake tabs.
Learn More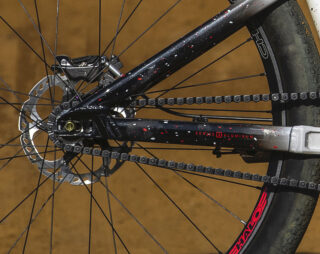 SHORT CHAINSTAYS
We have optimized the chainstay length of the Alcatraz to make sure you can have the shortest chainstays possible, giving you the ability to pop a wheelie or manual anywhere at anytime.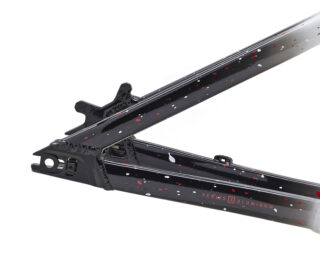 135X10MM HORIZONTAL DROPOUTS
The Alcatraz features 135x10mm horizontal dropouts — the standard in dirt jump technology for axle and dropout strength.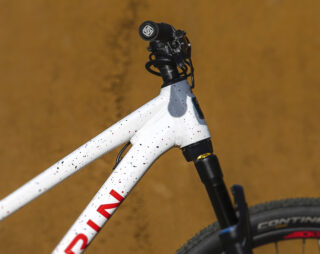 DIRT JUMP SPECIFIC SUSPENSION FORK
100mm travel X-Fusion Slant DJ-specific fork with air spring, compression and rebound damping, and tapered alloy steerer tube.