Stinson
La Stinson es una version actulaizada del diseño de la clasica crucero para paseos casuales y confortables. Con geometria Comfort Control permite al ciclista pisar el suelo para confianza y seguridad al pedalear y parar.
Comfort
Le Stinson apporte un nouveau niveau de confort et de contrôle à vos déplacements. Ce modèle est doté d'un cadre en aluminium léger de la série 1 avec un dégagement au niveau du top tube pour pouvoir passer les jambes facilement. Equipé d'un guidon ergonomique, d'une selle moelleuse et de pneus polyvalents de 27,5 pouces larges avec une bande de roulement mixte pour garder le contrôle sur une variété de surface. Le Stinson a été conçu pour obtenir un vélo maniable, avec une assise droite et confortable permettant de toucher le sol lors des arrêts tout en ayant la bonne hauteur de selle pour un pédalage confortable.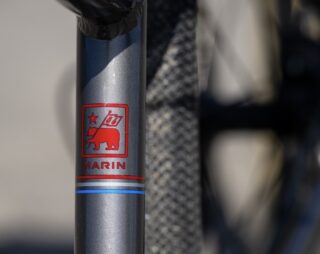 La Stinson viene con un cuadro en aluminio 6061 Serie 1, con una excepcional baja altura del tubo superior, monturas para freno de disco y ojales para parrilla y guardabarros y ruedas de alto volumen 27.5". La Stinson ST con su diseño es aun mas baja.
Aprende mas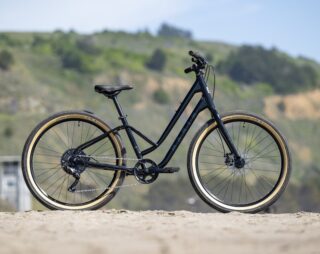 GEOMETRIA COMFORT CONTROL
La geometria Comfort Control de Marin le permite tocar el pisar el suelo cuando estas sentado en el sillin con la correcta altura para un pedaleo eficiente.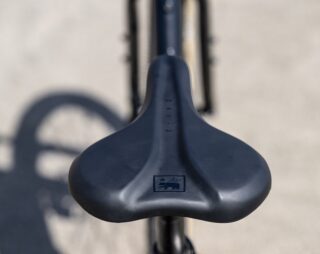 COMFORT SADDLE
All Stinson models utilize our comfort saddle, which is wide and supportive, but not *too* squishy. The perfect balance of comfort and efficiency.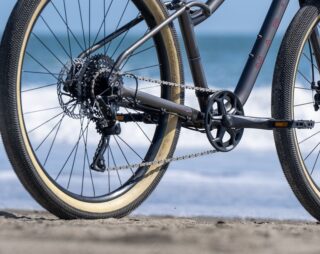 AMPLIO RANGO DE TRACCION
El monoplato de amplio rango es simple de usar y ofrece un rango tan amplio o mas que las bicis con varios platos.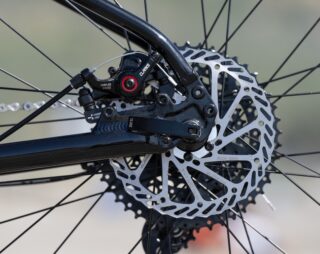 DISC BRAKES
Disc brakes provide sure stopping power in all conditions, while being powerful and easy to modulate.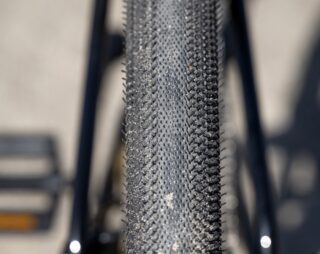 LLANTAS 27.5"
Llanta de alto volumen 27.5"x2.35" son capaces y confortables a traves de diferentes superfies.